BEFORE YOU stuff your face at a family feast, run or walk for the Team -- the
Community Action Team (CAT). The exercise will do your body good and entry fees go to help others right here in our community. So do it.

Making a Pre-Emptive Strike Against the Holiday Bulge since 2003!



WE BELIEVE in the collective power of individuals joined in a spirit of goodwill and generous giving to bring about the success of an organization. That's why we need you to get involved.

THE MAIN PURPOSE of the Community Action Team (CAT) is to promote social well-being among the general public. As a 501c3 nonprofit corporation governed by a board of directors, contributions to CAT are tax deductible and are used to help produce quality events and projects within our community that benefit children, animals, and the environment.

C.A.T. IS AN UMBRELLA organization that includes Haute Dogs and:
4Halloween Kids Costume Contest
4July 4 Kids Bike Parade
4Dog-themed Poetry contest
4Interfaith Blessing of the Animals
4$1,000 National Kids Spelling Bee
4$1,000 National Adult Spelling Bee
4Belmont Shore Sidewalk Chalk Art Contest
4Haute Dog Howl'oween Parade
4Operation Easter Basket
4Operation Santa Paws
4Long Beach Turkey Trot
4Miss Long Beach & Southern California Cities Pageants (little miss, teen, Miss, Ms. and Mrs.)
4monthly 30-Minute Beach Cleanup










DRIVE-THRU PACKET PICKUP, Wed., Nov. 25, 4-6 p.m., 1 Granada Ave.:
- Our volunteer will ask for your name and shirt size, and will bring the shirt/bib to you.
Or, put your name and shirt size on a large piece of paper so the volunteer can easily spot it,
- Upon request, we can put the shirt and bib in your trunk or back seat.
- We expect to have two drive-thru lanes.
- We welcome non-perishable food donations for the AIDS Food Store.

Alternatively, you can email Justin@JustinRudd.com today (Tues.) or tomorrow morning, and he'll leave your shirt/bib at his front door on First Street in Bluff Park. He'll respond with address and confirmation.

Just $30 to register, supports charity in Long Beach.

REGISTER NOW:

GOBBLE THIS UP:
Register now for the
free-range/virtual
Long Beach Turkey Trot. Support charity work in Long Beach, includes shirt/bib. You can run, walk, bike, skate, wheel, (or, sleep in!), any distance (i.e. 1-mile, 5K, 10K, half marathon or marathon) you'd like on Thanksgiving day, week or weekend -- all from the location of your choice. All ages welcome.
REGISTER
HERE
.
Sponsors: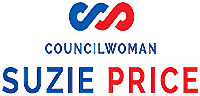 g
Hot to (Turkey) Trot in Long Beach!

Before Filling Up on Thanksgiving, You Can Run It Off!



THE VIRTUAL THANKSGIVING week 5K/10K/HALF/MARATHON Turkey Trot

Run/Walk

and Kids 1/2-Mile Wingding will take place virtually in 2020. Packet pickup is the Wednesday before Thanksgiving from 4-6 p.m. at 1 Granada Ave.
MAP
REGISTER HERE.
Frequently Asked Questions
CLICK HERE


PACKET PICKUP, WED. 4-6 PM
When/Where will the packet pickup be?
At the boat launch ramp at 1 Granada Ave., 90803. Wed., Nov. 25, 4-6 p.m.
BRING CANNED GOODS AND...
Please consider bringing mac n cheese, breakfast cereal, canned fruit, tuna, or peanut butter (food for the AIDS Food Store) when you come to the packet pickup.
Can I pick-up a bib and/or T-shirt for someone else?
Yes, bring a note from that person that includes their full name, shirt size, start time. Give the note to the volunteer handing out bibs.
Can I register during the packet pickup?
Yes, we'll have entry forms at the packet pickup. All races, including Kids' Wingding, are $40/cash.
Click: Frequently Asked Questions
How can I confirm that I'm registered?
Your credit card will be charged, and you can also go to the registration page and click the
"Am I Registered?" menu option.

Sign up for our Email Newsletter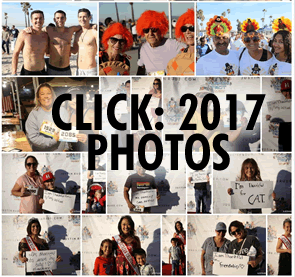 Frequently Asked Questions (FAQs)

THE CHARITY



Can you tell me more about the charity benefiting from the Long Beach Turkey Trot?
100% raised goes to this charity. We will raise thousands for the 501c3 nonprofit Community Action Team (C.A.T.) for their events/projects that include the monthly 30-Minute Beach Cleanup, the Long Beach Giving Project, Haute Dogs, the $1,000 National Kids Spelling Bee, the National Adult Spelling Bee, the Fourth of July Kids' Bike Parade, Operation Easter Basket, Operation Santa Paws, Long Beach Losers, the Belmont Shore Sidewalk Chalk Art Contest, Miss Long Beach and more. The group puts on more than 60 annual projects/events/contests focused mostly on animal, environmental and youth welfare. MORE ABOUT C.A.T.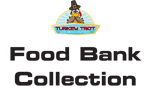 Which food bank will receive the non-perishable food items that are collected? AIDS Food Store

Please bring non-perishables on Wednesday and Thursday.


Popular food bank items are:
• Stuffing, instant potatoes, rice
• Canned fruit, yams, sweet potatoes, pumpkin, cranberry, carrots
• Raisins, applesauce, mayo, mustard, relish, oil, sports drinks, juices, soups, instant ramen, pasta sauce
• Canned meat, ravioli
• Hamburger Helper and Rice-A-Roni
• Sport bars and health bars
• Cookies and crackers
• Peanut butter
• Breakfast cereal
• Macaroni and cheese
• Canned fruit
• Cream of Wheat
• Canned tuna

VOLUNTEERING

Can I help on Wed. for the packet pickup? Yes, contact Justin@JustinRudd.com







2019 RACE COURSE

You can run from your house, from your local park, or on the beach path any day/time. Our usual course map is here: MAP

If it is cold or raining will there be a place to put my belongings?
Not this year. Please leave belongings in your car.

Can I wear a costume?
Yes, we love costumed runners and walkers (and please post your photos/videos on our Facebook page), but please do not dress in Native American costumes at the Turkey Trot.

No Native American costumes at the Long Beach Turkey Trot. It is our policy to treat people with honor, dignity and respect -- regardless of their beliefs, gender, age, race, creed, sexual orientation, special needs and ethnicity


Do the race shirts come in women's and men's sizes?
Yes, women will be given women's styled shirts. About 60% of the adult shirts will be styled for women. The youth sizes and adult 2XL and adult 3XL are unisex. NOTE: The shirts are white.


What sizes of shirts are available?
Sizes YS, YM, YL, S, M, L, XL, 2XL and 3XL (example: YS = youth small, S = adult small)

Do you have long-sleeve shirts?
Yes, you can upgrade to a long-sleeve shirt for just $10/cash, if/while supplies are available.

RACE DIRECTOR
Justin@JustinRudd.com


Who is this guy?!
-
Justin Rudd!
, Haute Dogs and Community Action Team (CAT), founder & organizer